2016 Golf Tournament
05/10/2016
After a foggy start the skies cleared and the seventh annual Foundation golf tournament was played in perfect conditions on the St Clair course.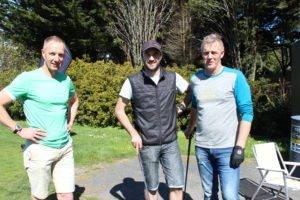 Staged again in association with OceanaGold, the tournament attracted 25 teams and was played under ambrose rules – with a twist. After each player drove from the tee, a dice was tossed to determine whose drive was taken. The resulting mirth, relief or angst was a source of much story-telling post-play.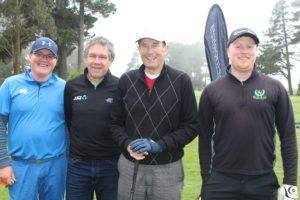 Just over $18,000 was raised on the day with these funds to be directed towards the establishment of a research grant in May next year.
The money generated at last year's tournament has set alight an investigation into enhancing the ability of the body's own immune system to attack solid cancerous tumours which can be resistant to chemotherapy and radiotherapy. Assoc Prof Alex McLellan, from the University of Otago's microbiology and immunology department, gave a concise outline of that work at this year's prize-giving and he was able to indicate the early signs were encouraging.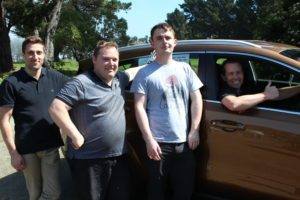 The 2017 winners were Dave Sharp and his Whatsoever Ltd team, playing off a handicap of 4.375 and finishing with a net score of 54.625.