A Night to Remember 2018 certainly lived up to its billing.
19/02/2018
A Night to Remember 2018 certainly lived up to its billing.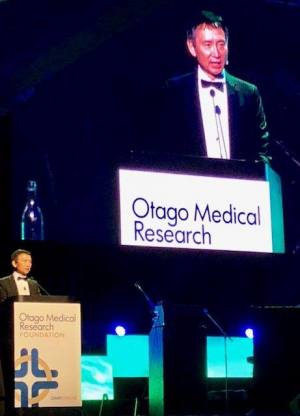 Our speakers – Mao's Last Dancer Li Cunxin and cricketing legend Sir Ian Botham – provided a perfect balance, the generosity of our sponsors and those who bought raffle tickets and bid in the auction ensured a record sum of nearly $120,000 was raised, the wining and dining was world-class and Shane Cortese and his 8 Track Band had the dance floor jumping in a two-hour grand finale.
Li enthralled the 450-strong audience with his story of growing up in abject poverty in rural China, the moment in time when he was chosen to attend Madame Mao's dance academy, his defection to the west and the resulting political fallout, his success as a dancer and his life now in resurrecting the Royal Queensland Ballet.
His speech was truly inspirational and he received a standing ovation.
In a Q & A joyride, Sir Ian gave us an insight into his life as a cricketing superstar in the 1980s, how he mixed it with the best and his superb work over many years in raising money for children affected by leukemia … in 16 long-distance walks over 20 years Sir Ian has raised almost £40-million with the research undertaken resulting in real progress in fighting the disease.
It was a fantastic night of emotion, entertainment and enlightenment, and we were privileged to host two genuine identities.
Read more:
https://www.odt.co.nz/news/dunedin/%E2%80%98mao%E2%80%99s-last-dancer%E2%80%99-here-speak
https://www.odt.co.nz/sport/cricket/botham-vehement-tests-ultimate-form-sport