Heritage Day Lunch
15/07/2016
The Otago Medical Research Foundation and the Otago Rugby Football Union continue to strengthen their partnership, the Foundation being the Union's charity of choice.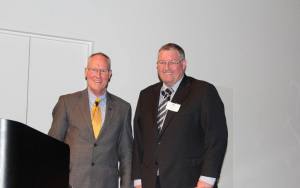 After the highly successful Blast from the Past lunch in the 2014 and the inaugural C'mon OTAGO promotion of last year, we are jointly pleased to present a reunion of the fabulous 1991 Otago side which won the NPC for the first time.
This Heritage Day lunch will be hosted on Saturday, 10th September at the Forsyth Barr Stadium.
Coach Laurie Mains will speak briefly and there'll then be a panel discussion featuring a number of the players present.
Already confirmed as attending are Marc Ellis, Richard Knight, Steve Hotton, David Latta, Arthur Stone, John Haggart and John Leslie. Others to indicate they are keen include Mike Brewer, Arran Pene, John Timu and Stephen Cottrell. We continue to chase Brent Pope and Stu Forster.
There will be a parade of the players on the field prior to the Otago vs Tasman Mitre 10 Cup later that afternoon.
If you wish to be a part of this nostalgic day, please either contact Steve Davie (03/4778877, stevedavie(at)xtra.co.nz) or Matt McLennan at the ORFU (03/4770928, orfu(at)orfu.co.nz)