Buck Shelford has still got it!
Date and Time
Friday the 22nd June: 12pm - 2pm
Venue
Glenroy Auditorium
Harrop Street
Dunedin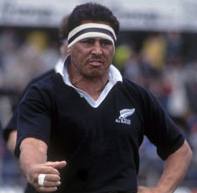 Almost 30 years after he played his last rugby test match, Shelford's popularity shows no signs of wavering.
Unbeaten as the All Black captain in 14 internationals, Shelford will be the guest speaker at the June 22nd Club Otago lunch in the Glenroy Auditorium. This event is already almost sold out with just 17 of the 256 available seats already reserved.
The lunch will be held the day before the All Blacks host France at the Forsyth Barr Stadium.
'Bring Back Buck'. We've done it!